Courchevel.VIP have partnered with SkiYodl to offer the finest accommodation in Courchevel
Use code VIP50 at checkout to get £50 off your booking.
Welcome to Courchevel
With some of the best slopes in the Three Valleys, access to 600km of pistes and award-winning restaurants both on and off the mountain, every day there is something new to enjoy in Courchevel.
For après, each unique village has something special to offer, with buses and late-night gondolas making it easy to enjoy them all. From live bands to local ice hockey matches, luging to indoor surfing, there really is something for everyone. Courchevel does nothing by halves, so you're bound to be impressed, especially if you catch some fireworks.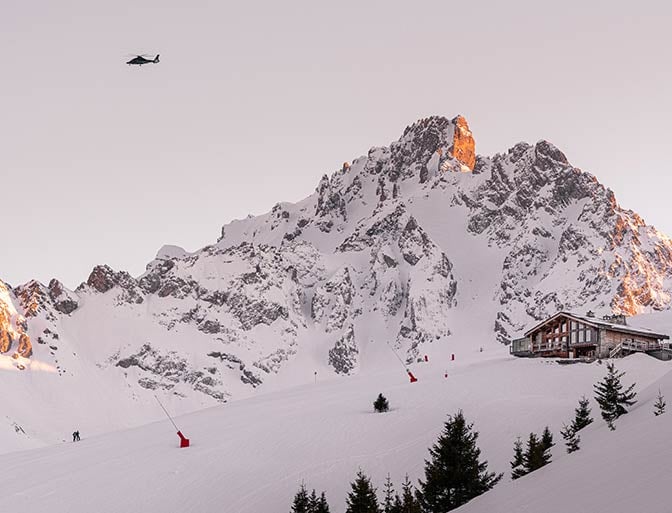 Attentive and keen to please. Good quality accommodation. Slight improvement with their link up with accommodation provider needed as lots of mixed correspondence we didn't need. They were always on hand to rectify this though. James in Cheshire
Ski Yodl sorted us the most fantastic holiday to Val d'Isere in March 2022. They sourced and booked us the perfect chalet for our group, and went above and beyond to sort our transfer, ski passes, and ensure the trip was a success. They were extremely helpful and fun to deal with, and I will certainly be booking my next ski trips through them in the future! Alice in London
Ski trips can be so tiresome and confusing to book, Cahal made that process as easy as possible and went beyond expectations in providing information and advice for our trip! I would definitely recommend this company and his services to anyone looking for a stress free way to book a ski holiday Tahnaya